Uplift Exercise Physiology
We specialise in delivering mobile Exercise Physiology services to people with WorkCover / CTP injuries, NDIS Participants and Seniors.
Uplift Exercise Physiology
We specialise in delivering mobile Exercise Physiology services to people with WorkCover / CTP injuries, NDIS Participants and Seniors.
Exercise Physiology Made Easy
Complete our Quick Referral form and let us take care of the admin!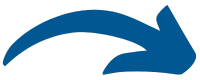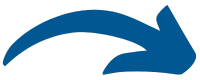 Your allocated Exercise Physiologist will call you to book an assessment.
Your Exercise Physiologist will complete a comprehensive assessment with you, set goals, and put an individualised plan in place.
1. Unrivalled Service Flexibility – we offer home, gym, hydrotherapy, community based, online, and in-clinic consultations.
2. Outcome Focused – We collaboratively set personalised goals to guide treatment. Then work alongside you to achieve them.
3. Communication – Not another number.
We take pride in tailoring our communication to the needs of our patients and referrers.
4. Individualised – No cookie cutter programs. Clinically, each plan is based off an individuals presentation and the latest research.
5. Innovation – We use the latest technology to provide programs and education to our patients, for timely and lasting results.
6.Team! – We are a bit biased, but we love our team, and you will too. We have a great mix of youthful positivity and clinical competence.
Flexible Service Delivery
We give clients ultimate choice and control over how they would like their consultations.
We would love to work with you to help you achieve your goals. To get started click the button and fill in form and we will contact you.
My EP Bec has been terrific. She listens to goals (and restrictions) and comes up with a catered plan to match. Bec has a great sense of humour and is incredibly punctual.
My 86 year old mum was struggling with mobility at home. Lachlan from Uplift was excellent. He was caring, patient but encouraging and helped mum retain as much independence as possible. We were able to keep mum at home for much longer thanks to Lachie. Cannot recommend them highly enough. Kellie Walker
My 24yr old son is NDIS funded and absolutely 100% is enjoying and benefiting from his sessions with Uplift Physiology. From the very first day his improvement was obvious. He was happier and more motivated than he has been in a very long time. These mentors are professional and passionate. It's so amazing to find genuine people who want to help, improve and make a difference in your life or the life of someone you care about. Big thank you to Jason and Declan. You guys rock!
I had an excellent experience with Jason from Uplift. I'd previously seen a physio who provided me with general exercises. Jason at Uplift went further by tailoring my rehab to my lifestyle. For example, after a short discussion he found out I was active in the water and incorporated swimming strokes to strengthen my shoulder as part of my rehab. This personal and understanding touch helped fix my shoulder faster and didn't require me to change my lifestyle by joining a gym or lifting weights. Thanks very much to the team at Uplift.
After being injured at work 12 months ago Uplift finished off my "rehab". Through exceptional attention to detail Jason has brought me back to full mobility with zero pain. Jason's knowledge ensured exercises were tailored to my injury & body type. I was provided with an individual plan that was easy to follow and thorough. Home visits made things so much easier too. Thanks Jason ????
Jason is great to deal with, he encourages and supports. He is informative and educated.